Notice for Picnic in the Park 2020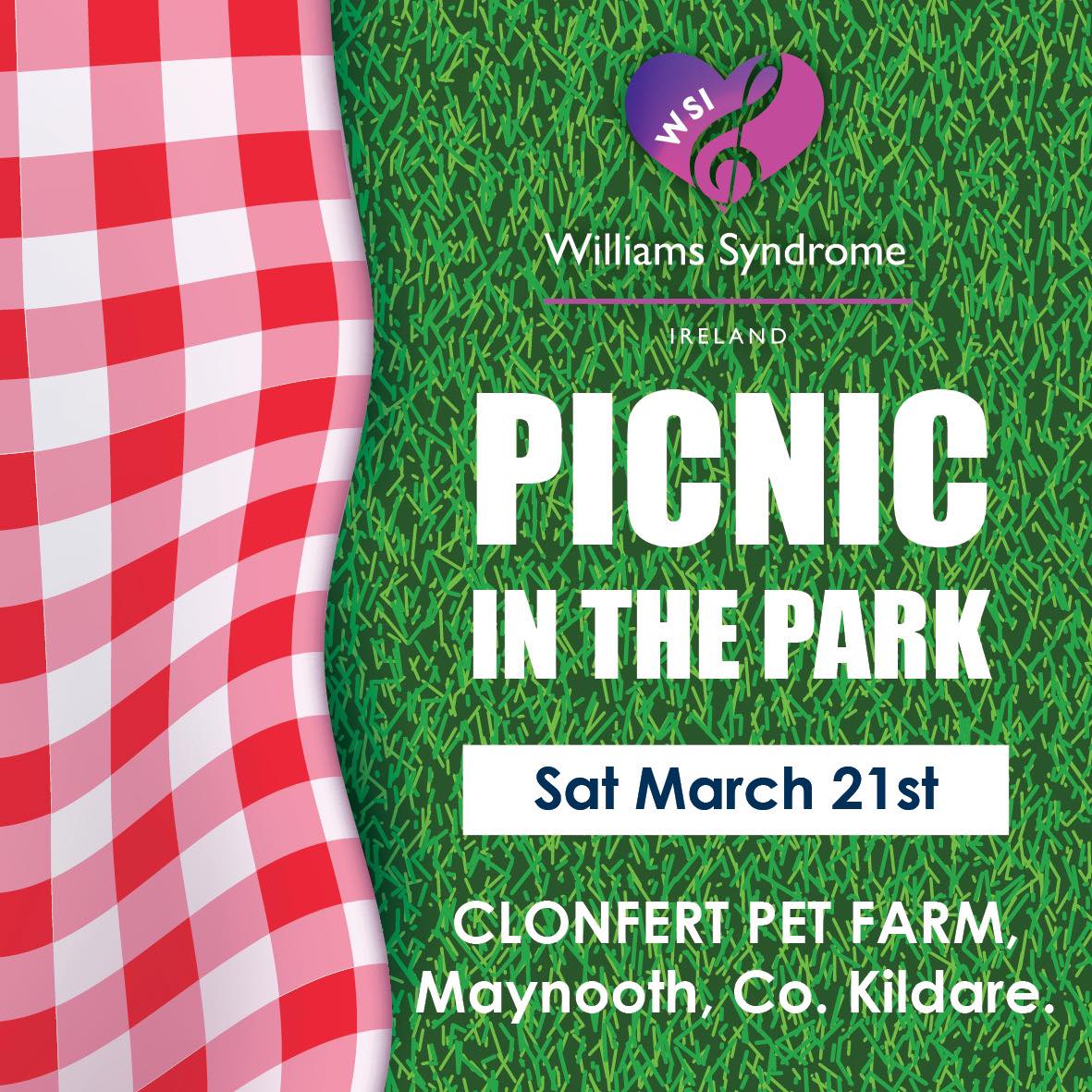 This year we are planning to hold our Picnic in the Park on Saturday the 21st of March in Clonfert Pet Farm, Maynooth, Co. Kildare. Clonfert Pet Farm is an open farm containing over 60 types of wonderful and exotic animals. In addition the farm contains a large array of facilities Including coffee shop, walk ways, picnic areas and outdoor play areas. This is a fun day out for the all the family and we hope that as many of you as possible will come along and support it. Entrance for WS families and friends is free and there will be lots of fun and games on the
day. We will be writing to all the WS families shortly with details of the Picnic.
See: https://www.clonfertpetfarm.com